Hello ,I am very new to this tool and unity in general. I am trying to have agents go around building(obstacles), They seem to try to avoid the obstacles but not completely. and a lot of time they go through the obstacles , here is what I mean :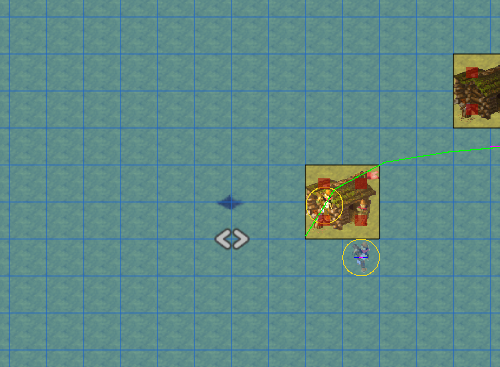 I have a graph grid with the following setting , not a big resolution and maybe this is dumb but I do like to map a single unit to a node: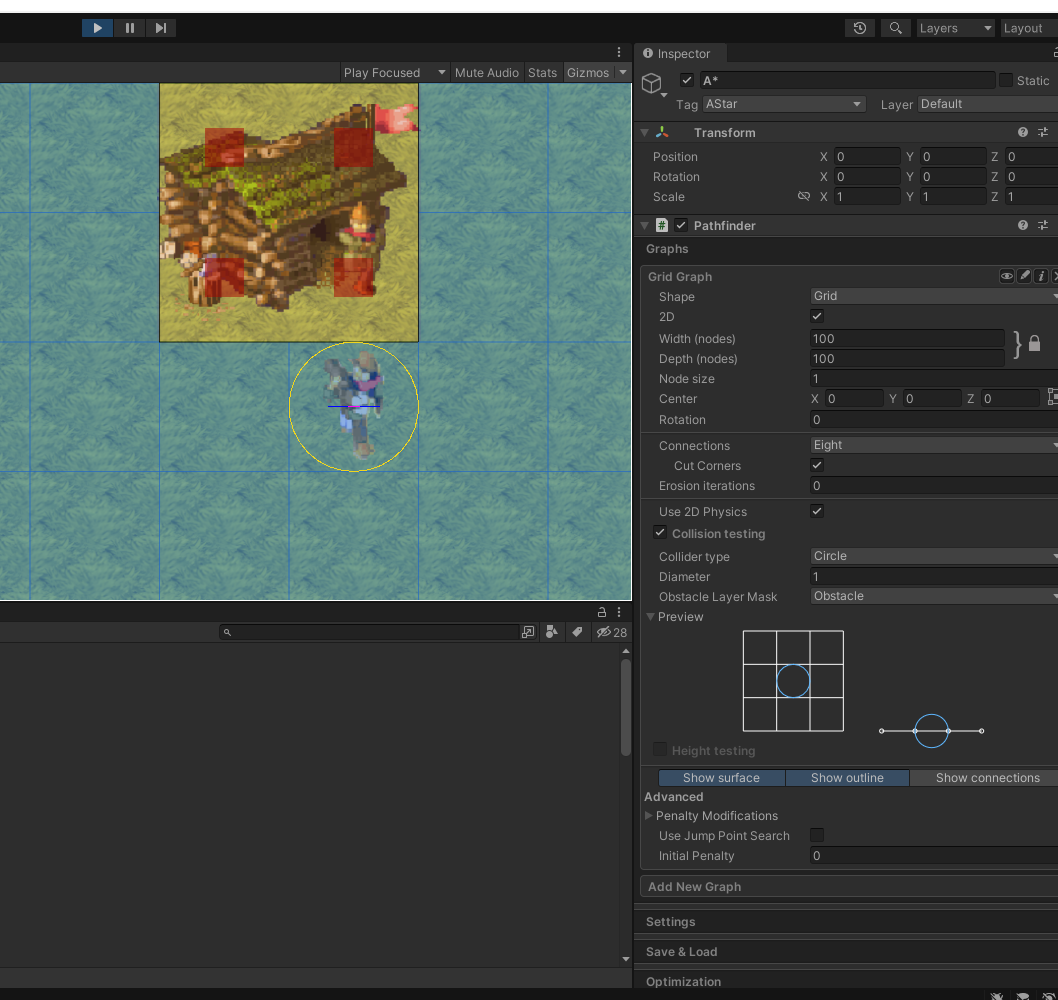 On the agent I have a seeker component, AI path and RVO(I want agents to avoid agents too but that's another issue I m struggling with , lets not digress

).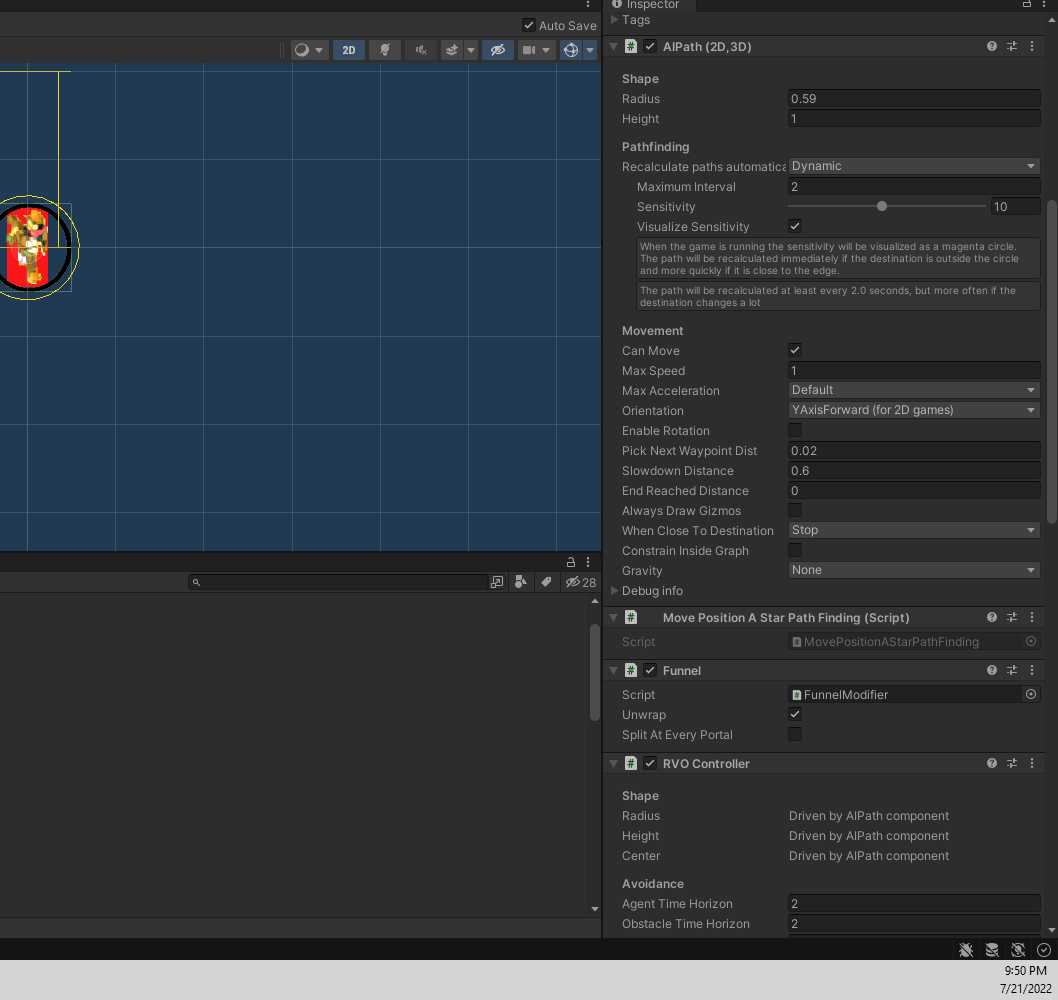 Besides the component shown in the screen image above I have the usual box collider, AI lerp(found this to solve my issue of agent not moving in y direction) and a destination setter.
Anyway help to get me understand and solve this is appreciated.